Get Cashbacks upto ₹300 with Tata Cliq's Offers
Exclusive for Buyhatke users
How to avail the ₹300 Cashback:
To get the cashback, first submit your details in the form below. We would intimate you regarding the same via the email-id that you would provide in the form below.
Enter your Details Below:
(* Ensure you have entered correct data above for phone and email as cashback would be credited to the provided mobile no. only)
Terms & Condition of the offer
Minimum order value should be ₹3000
Purchases made from the links provided above will only be taken into consideration. Any purchase from other links on Tata Cliq would not be taken
Your cart should be empty before you start adding items to your cart.
Finish your purchase in the same session.
Any kind of malicious activity if performed the user would be debarred from participating.
Only valid orders will be considered.
Cashbacks for this campaign will be processed on 20th July, 2017.
Cashbacks for the orders placed till 30th of June will be processed on 11th July, 2017.
Offer valid once per mobile number/email-id/device.
The decision of team Buyhatke remains final.
×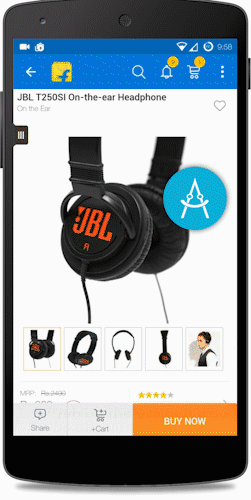 Save Atleast 10-20% on your Next Purchase
Save yourself some money with Price Trends, Price Comparisons & Updated Coupons directly inside your favourite shopping apps like Flipkart, Amazon, Paytm & many more by installing the Buyhatke Assistant App